2020 Year-End Results
In 2020, Lincoln completed a record number of transactions, generated record revenues and achieved growth in key strategic areas. This was driven by innovating around the complexities of doing deals during COVID and ensuring our perspectives were insightful and practical for clients as they faced challenging times. Moreover, we used 2020 to invest and grow our headcount and capabilities. Global professionals located in 22 offices across 16 countries relied on a shared commitment to client success and the strength of our culture​ to navigate unprecedented waters.
We enter 2021 with strong momentum and record backlog in all service areas. Our global team is dedicated and energized to delivering success for you through our Real Connections and True Perspectives.
Summary
Lincoln International closes 2020 with record results for the firm.
2020 Highlights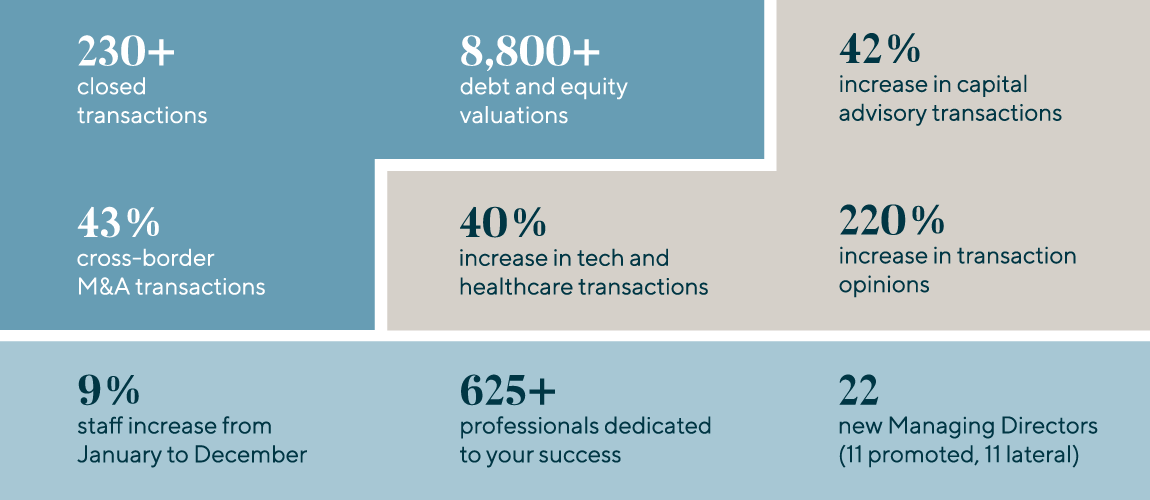 True Perspective
click topics below to learn more

Beauty Outlook: Optimism for an Attractive 2023
Many investors are eyeing the year ahead for the beauty and personal care industry as it is ripe for accelerated growth due to several factors. 2022 had a key focus… Read More