We're Lincoln International
We are trusted investment banking advisors to business owners and senior executives of leading private equity firms and public and privately held companies around the world.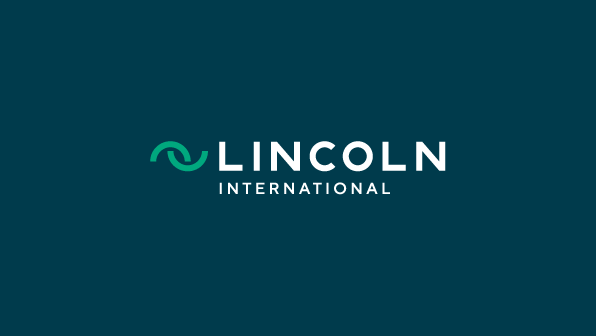 Unique insights. Focused execution. People invested in your success.
From established industry leaders to younger, entrepreneurial organizations, our clients count on us for successful M&A transactions, expert debt advisory services, accurate valuations — and more. With superb delivery backed by the perspective that can only come from deep industry relationships and a tightly integrated global team, we help our clients achieve superior results and strive to outperform their highest expectations.
800+


global professionals aligned for success

20+


offices in 15 major global economies
True Perspective
In our work with our clients, we provide not only superb execution but also the unobstructed perspective they need to succeed in an increasingly interconnected, globalized economy. Our clients benefit from senior-level support and a team of engaged professionals who have extensive experience, deep expertise and a profound understanding of their needs. Always open to new ideas and innovative ways of thinking, our people stay on top of trends, evaluate opportunities and balance near- and long-term considerations as they seek to help clients achieve their goals. With access to our industry knowledge, timely market intelligence and strategic insights, our clients can lead in a world where true perspective makes all the difference.
Built on Relationships
Our clients engage us for our expertise, industry knowledge and ability to execute. They continue to work with us year after year — and often for decades — because of the relationships they have with our people. Integrity, trust and teamwork are more than words at Lincoln; they drive everything we do. Our clients know that working with us means working in a truly collaborative manner. We take on their challenges as our own, flex our approach and methodology to meet their needs, and proactively share insights and information before, during and long after an engagement is complete.
Everything we do is geared towards connecting our clients to the insights and opportunities they need to achieve their goals. Whether we've been working together for months or decades, that focus remains a constant.
10


years: average tenure of global managing directors

7


years named a best place to work
Connected Globally
We are headquartered in Chicago, but connected around the world. With more than 800 professionals across 15 countries, we have a global footprint with strong local presence in the world's most important markets. Tightly integrated around the globe, we work together seamlessly on behalf of our clients — whatever the office, whatever the service or industry group. This gives us a clear view into global markets and enables us to identify and help our clients capitalize on opportunities wherever and whenever they occur. Our global way of working is core to who we are, and as we continue to expand our reach as an organization, we believe our global integration will only grow stronger.
Invested Teams
We love what we do, and it shows in the deep investment of our people. Owned by senior management and managing directors who share a vision for the future of the firm, Lincoln is a true global partnership with no institutional shareholders. Regardless of location, team, industry or service, everyone at Lincoln — from junior bankers to our most senior ranking managing directors — contributes to the long-term success of both our clients and the firm. This may be why our people tend to stay with the organization for a long time — our global managing directors' average tenure with the company is 10 years. In fact, the original founders have remained with Lincoln since they began the company in 1996, and nearly all of the country CEOs that have launched their operations in the past decade are still leading those organizations today.
400+


transactions in 2021

61%


M&A transactions with strategic acquirer outcomes
A Legacy of Growth
From our inception through today, Lincoln has always been committed to growth — and always will be. We've successfully grown Lincoln into a global leader in a competitive field in just two decades by giving careful consideration to our global footprint, our culture, our people and the quality of the work we deliver. The leadership of the firm is committed to continuing to invest time and financial resources to continued growth, such as by broadening our geographic reach, deepening our industry expertise and further developing our people. We apply this same spirit to helping our clients achieve their own objectives.
Back to Top