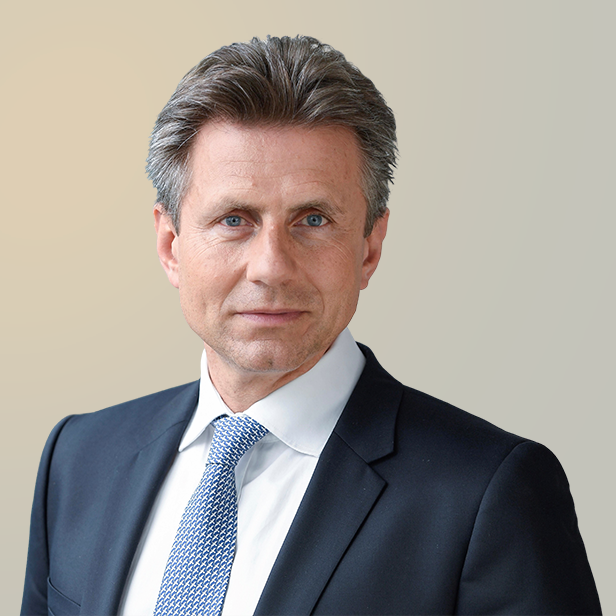 I am delighted to be part of the tremendous growth story and outstanding partnership culture at Lincoln International and to contribute my network and experience to the success of the firm and its clients.
Alexander serves as Chairman of the Supervisory Board of Lincoln International AG in Germany and as member of the firm's Global Management Committee. In addition, he advises private equity firms and sits on several Advisory Boards of corporates and other institutions.
In addition to his management and leadership experience, Alexander's responsibilities have centered on identifying strategic development opportunities for clients in a broad range of industries and on developing solutions related to financing and the capital markets.
Prior to joining Lincoln, Alexander acted as Group Chief Financial Officer and Member of the Board of Management for freight transport and logistics at Deutsche Bahn. He took over responsibility as Chairman of Schenker, DB Cargo and Board member of Arriva plc. Alexander has previously held a variety of management positions at financial institutions in New York, London and Frankfurt. Prior to joining Deutsche Bahn, he served as Chief Executive Officer for Germany at Barclays Bank PLC and as Co-head of Lazard in Germany.
Alexander studied biology and philosophy in Berlin. After studying business administration in Frankfurt, he spent two years at Emory University's Goizueta Business School in Atlanta, Georgia, graduating with a Master of Business Administration in 1998. Alexander is a member of a number of associations such as Baden Badener Unternehmergespräche, Deutsches Aktieninstitut e.V., serves as a member of the Stiftungsrat of Frankfurt School of Finance and Management, "Executives and Entrepreneurs in Residence" at ESMT Berlin and the Board of Trustees of  Stiftung Deutsche Sporthilfe amongst others.
Recent Transactions
in Germany