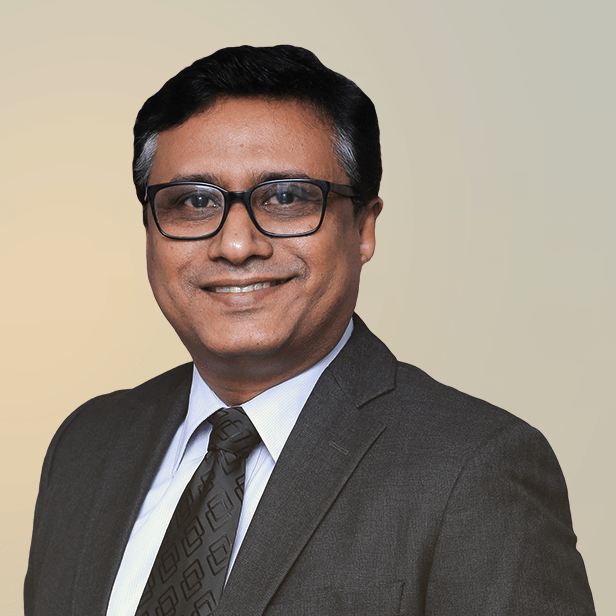 This decade will be known for enterprise digital transformation significantly enabled by external innovation capture.
Joydeep serves as Senior Advisor to Lincoln's Technology, Media and Telecom (TMT) Group, consulting with several stakeholders in the Indian technology ecosystem on digital transformation, go-to market and business development. He provides advisory on mergers and acquisitions (M&A), growth equity transactions and joint ventures.
Joydeep has 35 years of experience in the technology, telecom and the venture industry across Singapore, India and United States. He served as the Managing Director of CISCO-Asia Pacific Japan leading strategy and corporate development reporting into CISCO's Chief Strategy Officer.  While at CISCO, Joydeep enabled external innovation capture through minority investments, M&A and joint ventures, and took LP positions in investment vehicles and funds.
Prior to CISCO, he was the founding member of Intel Capital's India operations and represented Intel Communication Fund in Asia. Before the strategy and investment role, Joydeep ran Intel's world-ahead program as a General Manager creating products and solutions for digital inclusion including rural computing, ed-tech for capacity building and financial inclusion through IT-enabled micro-enterprise models. Joydeep started his career with Centre for Development of Telematics (CDOT), New Delhi, India's pioneering mission in technology self-reliance towards increased tele-density as a national goal.
Joydeep earned a Bachelor of Engineering in computer science and engineering from Jadavpur University in Calcutta, India, and completed the Executive Management Program while at AT&T School of Business & Technology.
Meet our Senior Team
in Technology, Media & Telecom