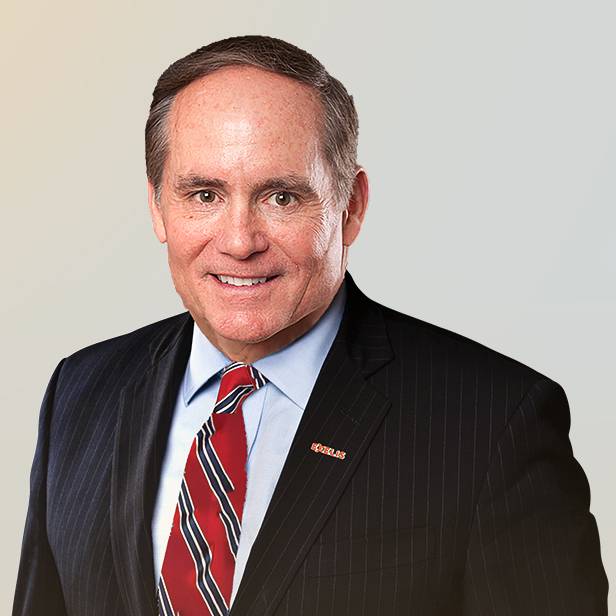 I enjoy looking for synergies between businesses and people in the dynamic, fast-paced, exciting aviation market.
Bob is an Advisory Director for Lincoln's Aerospace and Defense (A&D) Group. He provides relevant market information about A&D programs to enhance the firm's connectivity and understanding of the market and drive higher value and successful deals for its clients.
Bob brings 35 years of A&D industry experience having served in the U.S. Air Force and the private sector. For almost a decade, Bob worked on Capitol Hill, in the White House and the Pentagon. Selected for the White House Fellowship in 1995, Bob was a special assistant to the administrator of the U.S. Small Business Administration and a member of President Clinton's cabinet. He led the U.S. Air Force's Senate Liaison office during a momentous period of congressional history after September 11 and handled congressional affairs with both the House and the Senate as a general officer.
Currently, Bob leads growth for Elbit America as a Senior Vice President. Bob has served on the President's Commission for White House Fellowships and is a past president of the board of directors for the White House Fellows Alumni Foundation and Association. In addition, Bob is a founding member of the Council of Sabers, a leadership and mentorship organization associated with the USAF Academy, and a founding member and co-chairman of the Best Buddies Virginia Advisory Board, a nonprofit organization dedicated to enhancing the lives of people with intellectual disabilities
Bob earned a Master of Science in civil engineering from Columbia University as a Guggenheim Fellow, and a Master of Science in national security strategy from the National War College. He earned a Bachelor of Science from the USAF Academy and attended executive programs at Harvard Kennedy School. Bob holds a commercial pilot license and is a USAF command pilot.
Meet our Senior Team
in Aerospace & Defense