Bionorica has sold C³ to Canopy Growth
Bionorica has sold its cannabis business, C³ (Cannabinoid Compound Company), to Canopy Growth Corporation, a world-leading diversified cannabis and hemp company based in Smiths Falls, Canada. The selling price amounts to Euro 225.9 million. The strategic goal is to quickly and consistently develop and expand the international markets to meet the needs of a steadily growing number of patients. Bionorica will support Canopy Growth in this regard in future. Both parties see great opportunities in the further clinical research of the cannabis plant and its constituents. To this end, Bionorica SE and Canopy Growth have agreed to collaborate in long-term research.
The product portfolio comprises API & compounding kits for Dronabinol (THC), Cannabidiol (CBD) as well as other cannabinoid synthesis products for mainly pharmaceutical or analytical applications. Key therapeutic areas are pain and palliative treatment, oncology and neurology addressing a broad spectrum of chronic and severe illnesses.
C³ was founded in 2014 by Bionorica SE, one of the world's leading producers of herbal medicines, as a holding company for the companies Bionorica ethics and THC Pharm. Both Bionorica ethics and THC Pharm have for almost two decades been researching and developing the key therapeutic ingredients of the cannabis flower: tetrahydrocannabinol and cannabidiol. Under the umbrella of C³, research, production and marketing have been pooled and optimized.
Canopy Growth Corporation is a world-leading diversified cannabis and hemp company, offering distinct brands and curated cannabis varieties in dried, oil and softgel capsule forms. Canopy Growth offers medically approved vaporizers through the Company's subsidiary, Storz & Bickel GmbH & Co. KG. From product and process innovation to market execution, Canopy Growth is driven by a passion for leadership and a commitment to building a world-class cannabis company one product, site and country at a time. The Company has operations in over a dozen countries across five continents.
Lincoln International acted as the exclusive financial advisor to the seller, managing a competitive M&A process with strong interest from various parties.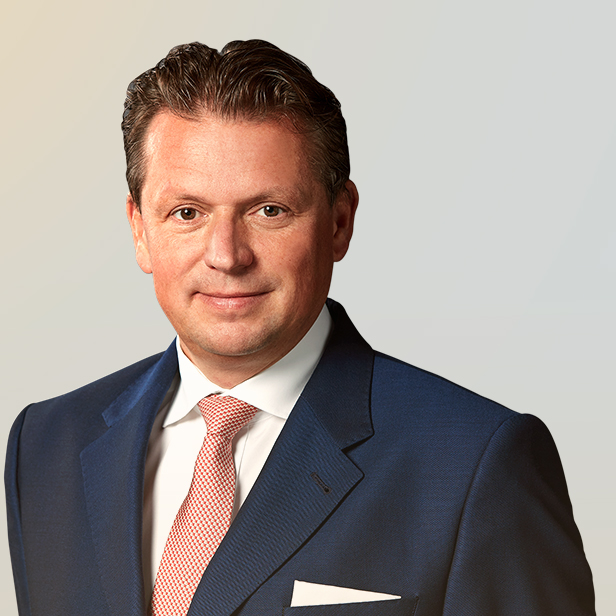 Building long-term relationships is key for me personally – I want to be the advisor of trust for my clients.
Dr. Michael Drill
Managing Director | CEO Germany | Chairman of the Management Board
Frankfurt
Any information or testimonials contained in this post may not be representative of the experience of other clients and is no guarantee of future performance or success.