SMP has been sold to Eraneos, a portfolio company of Deutsche Private Equity
SMP
SMP is a partner-led management consulting firm with a focus on large corporate clients operating primarily within the financial services, energy and telecommunications sectors. Founded in 1998, the firm offers a broad range of consulting services e.g. in the areas of transformation strategy, business model transformation, go-to-market strategy, process digitalization, information technology (IT) requirement management, among others. The company is based in Düsseldorf, Germany, and employs more than 70 consultants.
The Deal
SMP announced the successful completion of its previously announced acquisition by Eraneos Group, a portfolio company of Deutsche Private Equity (DPE), a private equity platform mainly active in the DACH region. Parts of the equity partners of SMP remain invested in the firm to shape the group and drive future growth. SMP represents the first major bolt-on acquisition since the company's renaming in 2022 (formerly known as AWK Group).
With the transaction, Eraneos primarily complements its offering with more high-value consulting services and is able to expand into new verticals such as energy and financial services. SMP will primarily gain additional technology, digitalization and global delivery expertise for high-quality end-to-end consulting services ranging from strategy to IT implementation.
Our Perspective
Michael Drill, Managing Director and Chief Executive Officer of Lincoln International Germany, commented, "The transaction represents an additional important credential for Lincoln International's global IT services practice. We are delighted that we could achieve a great result for our client and are looking forward to seeing their future development together with their new partner, Eraneos."
Eraneos Group
Eraneos is a multinational management and technology consulting firm offering services ranging from strategy to implementation, enabling digital transformation. Its services include the development of digital business models, data analytics and cybersecurity, and range from sourcing and advisory to the management of complex transformation projects. The company emerged from the merger between AWK Group, Ginkgo Management Consulting and Quint Group. Eraneos is headquartered in Zürich and employs approximately 1,000 employees.
Deutsche Private Equity
DPE is a private equity firm with a focus on medium-sized businesses in the DACH region. DPE promotes growth and usually provides €5 to 100 million of equity capital. It focuses on sectors with solid and longstanding intact market developments, having deep expertise in business services, energy and environmental technology, industrial technologies and healthcare. Since its establishment in 2007, DPE has completed 40 transactions, 100 add-on acquisitions and has a total of approximately €3 billion assets under management. For more information, please visit www.dpe.de.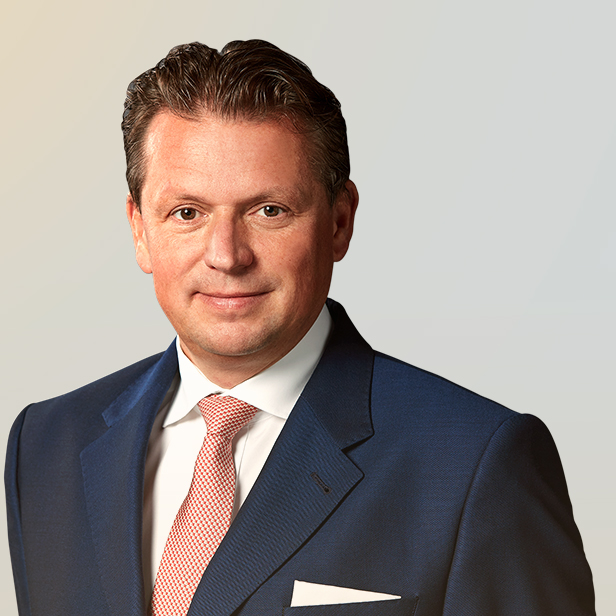 Building long-term relationships is key for me personally – I want to be the advisor of trust for my clients.
Dr. Michael Drill
Managing Director | CEO Germany | Chairman of the Management Board
Frankfurt
View More Transactions
in Technology, Media & Telecom
Any information or testimonials contained in this post may not be representative of the experience of other clients and is no guarantee of future performance or success.