Emmi Group has sold Gläserne Molkerei to Mutares
Gläserne Molkerei
Established in 2001 and headquartered in Dechow, Germany, Gläserne Molkerei is the market-leading, organic-only dairy with two production facilities in Northeast Germany. The products of Gläserne Molkerei are marketed as private label as well as under the company's own proprietary brand and sold via renowned supermarkets, discount retailers, food service and wholesale customers. Gläserne Molkerei follows a transparent approach of enforcing regionality, biodiversity and sustainability throughout its entire value chain. With its high-quality organic dairy products, Gläserne Molkerei generated sales of more than €100 million in 2022.
The Deal
Lincoln International was mandated by Emmi Group as the exclusive financial adviser to manage a competitive sale process for Gläserne Molkerei. Emmi Group wanted to focus on its core segments and reviewed its strategic footprint. After a thorough review of various options and intensive discussions with a range of interested parties, Emmi Group has decided to divest Gläserne Molkerei to Mutares Group, a company specializing in turnaround situations. Lincoln International accompanied Emmi Group as well as Gläserne Molkerei's management team throughout the entire sale process from a comprehensive preparation phase to a very efficient due diligence and signing phase.
Our Perspective
Dirk Damegger, Managing Director in Lincoln's Consumer Group, commented, "The growth prospect for organic dairy products is intact long term. Gläserne Molkerei is a renowned and one of the very few branded high-quality organic dairy players in that segment. Emmi Group's strategy of focus on profitable strategic markets enabled Gläserne Molkerei to partner with the reputable investor Mutares. Gläserne Molkerei has a great heritage and an attractive assortment being a great basis for future and profitable growth."
Emmi Group
Founded in 1907, Emmi Group is the leading manufacturer of high-quality dairy products in Switzerland, with a local presence in 14 countries. The products are manufactured at more than 50 production sites in 11 countries and distributed in around 60 countries. Emmi Group's business model is characterized by a focused strategy, innovative products and strong brand concepts, such as Emmi Caffè Latte. With more than 9,000 employees, Emmi Group generated sales of CHF 4.2 billion in 2022.
Mutares
Mutares is a publicly listed private equity investor focused on acquisitions of parts of large corporations (carve-outs) and medium-sized companies in transitional situations. Mutares especially focuses on European companies with a high operational development potential and an already established business model combined with a strong brand. By leveraging the development potential within the framework of an active turnaround process, Mutares aims to lead these companies onto a stable and profitable growth path. For this purpose, the Mutares team has extensive turnaround experience and operational industry expertise from a large number of successful transactions. Mutares expects consolidated revenues of €4.8 billion to €5.4 billion for the financial year 2023.
The Lincoln team ran a highly competitive process in a short time frame, with a hands-on mentality, creating valuable advice for all stakeholders in a challenging environment.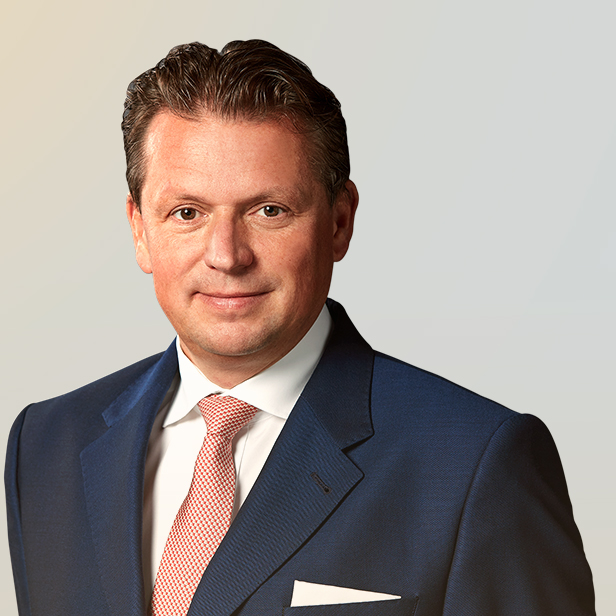 Building long-term relationships is key for me personally – I want to be the advisor of trust for my clients.
Dr. Michael Drill
Managing Director | CEO Germany | Chairman of the Management Board
Frankfurt
View More Transactions
in Consumer
Any information or testimonials contained in this post may not be representative of the experience of other clients and is no guarantee of future performance or success.
Back to Top