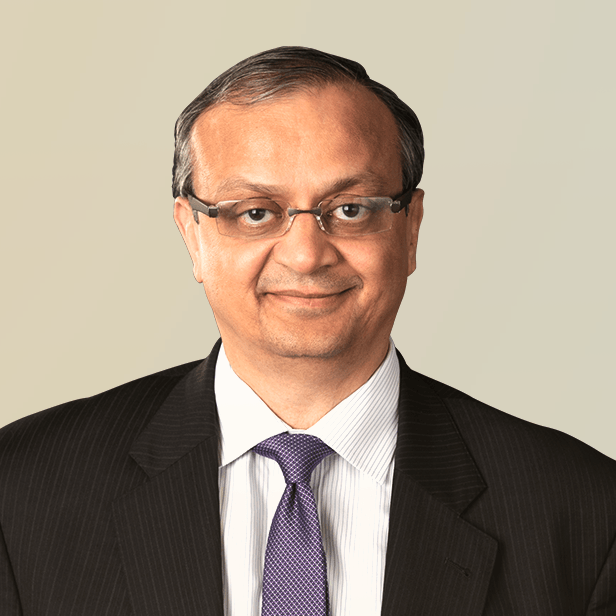 I am passionate about leading clients to success in the dynamic and exciting automotive industry.
Sanjeev serves as Senior Advisor to Lincoln International's Automotive and Truck Group, advising on automotive deals globally. He also advises Lincoln's Special Situations Group in the U.S., providing advice to sponsors, shareholders, lenders, management teams, bondholders, creditors and court-approved representatives of financially-stressed and distressed companies.
Sanjeev has 34 years of automotive industry, investment banking and consulting experience, including 20 years at Chrysler Corporation, New Venture Gear (NVG) and Magna International. Throughout his corporate career, Sanjeev has worked with global automakers and auto parts suppliers. At NVG, he developed and launched powertrain products for General Motors, Chrysler, Ford and other automakers, and managed its electric vehicle program. In his 14 years of investment banking practice, he has advised on numerous auto industry M&A and restructuring transactions and acted as industry advisor during the General Motors' restructuring. He has provided industry analysis to private equity, hedge funds and bond funds.
Most recently, he was a Managing Director with the investment bank, Teneo Capital, leading their global automotive practice. Previously, he served on the Senior Advisory Board at Duff & Phelps Securities, LLC and Chanin Capital Partners.
As an inventor, Sanjeev is listed on six patents, two of which were used in the BMW X5 and Jeep Grand Cherokee. A lightweight composite product concept he invented was used by NASA in Space Shuttle flight STS-175.
Sanjeev earned a Bachelor of Science in Mechanical Engineering from Indian Institute of Technology Kanpur and a Master of Science in Mechanical Engineering from Syracuse University. He attended executive development programs in Finance and Marketing at Wharton, University of Pennsylvania.
Perspectives
featuring Sanjeev Varma

Analyzing Automotive Investment Opportunities in a Volatile Environment
Experts in the automotive supply sector from Lincoln International and Conway MacKenzie host a panel discussion providing valuable insights regarding the current industry outlook and recovery underway, issues unique to… Read More

What is the New Normal? A Closer Look at Automotive Demand & Supply Chain Impact
In April, U.S. light vehicle sales fell almost 50% year on year and resulted in a seasonally adjusted annualized rate (SAAR) of just 8.6m – significantly lower than any other… Read More

COVID-19 Impact On Auto Industry – How Long Will It Last?
The COVID-19 crisis has already had a profound impact on the global automotive industry. OEMs have shuttered assembly plants throughout North America and Europe and this has resulted in virtually… Read More

Global Dynamics Drive Hazards and Opportunities in the Auto Industry
As the economy shudders, dipping its toe into the waters of a recession, macroeconomic, regulatory and geopolitical trends have been disrupting the automotive industry, creating headwinds and pockets of opportunity… Read More