Schaltbau Holding has sold Pintsch Bubenzer to Dellner Brakes and Active Ownership Capital
Schaltbau Holding AG has sold its subsidiary Pintsch Bubenzer GmbH to Swedish Dellner Group-owned Dellner Brakes AB ("Dellner"), and Luxembourg-based investment company Active Ownership Capital S.à r.l. From the transaction, Schaltbau Holding AG receives a cash inflow of around Euro 30 million.
Lincoln International acted as the exclusive financial advisor to Schaltbau Holding AG in all aspects of the transaction including process preparation, buyer selection, due diligence and contract negotiations. A credible equity story with strong emphasis on the strengths of Pintsch Bubenzer in engineering and its global footprint as well as an efficiently managed due diligence process were focal points of the transaction.
Dellner Brakes CEO, Marcus Aberg, said, "This acquisition is a strategic decision and marks the start of a new era for our organization. It will facilitate major global expansion for both companies and will also enable us to build the Dellner Brakes and Pintsch Bubenzer brands in the industrial market sector. This is the ideal match for us — Dellner Brakes is a key player in the marine braking market and, with Pintsch Bubenzer's industrial prowess and leading position in the container cranes brake system market, our two companies complement each other perfectly. We certainly have an exciting future ahead."
Pintsch Bubenzer CEO, Markus Topp, commented, "We are delighted to become part of such an ambitious, well-respected company as Dellner. Together we will continue to develop our companies to the benefit of our customers, our suppliers and our employees. This partnership provides a strong and stable platform from which to realise our full growth potential. We look forward to driving the business forward to achieve our expansion goals and serve our global customer base an even wider product and service portfolio."
Pintsch Bubenzer is a leading producer of high-quality mission-critical braking technology in diverse end markets (e.g., industrial automation, harbour / shipping and wind energy). The company is a global leader in the design and manufacturing of braking systems with the highest safety standards applied to every product. Pintsch Bubenzer offers its products to customers that focus on cranes and container handling, mining and material handling as well as wind turbines. The company has approximately 300 employees and operates two development and production locations in Germany. It also has its own service centres in key markets in Asia, the U.S. and the Middle East. Approximately 80% of the revenues are generated outside of Germany.
Schaltbau Group is a listed supplier of components and systems in the field of transportation technology and the capital goods industry with annual sales of over Euro 500 million, more than 3,000 employees and a market capitalization of c. Euro 220 million. Its innovative and future-oriented products make Schaltbau a key industrial business partner, particularly in the field of transportation technology.
Dellner Brakes is a Swedish company that develops, manufactures, markets and maintains brake solutions for industrial and marine applications. The company was founded in 1941 by Jan Dellner and since then has been a part of the Dellner Group of companies that now has more than 700 employees and production or service offices in every part of the world.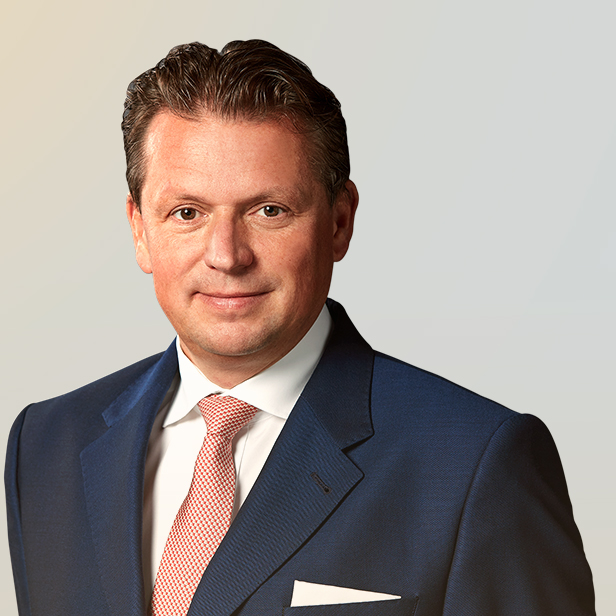 Building long-term relationships is key for me personally – I want to be the advisor of trust for my clients.
Dr. Michael Drill
Managing Director | CEO Germany | Chairman of the Management Board
Frankfurt
Any information or testimonials contained in this post may not be representative of the experience of other clients and is no guarantee of future performance or success.