Palladium Equity Partners has sold GoodWest Industries to Sunny Sky Products, a portfolio company of The Jordan Company
GoodWest Industries
GoodWest Industries, headquartered in Douglassville, Pennsylvania, is a leading manufacturer and supplier of low-acid aseptic beverage solutions, primarily selling shelf-stable and bag-in-box coffee creamers, cold brews and iced coffees. The company serves the away-from-home market with a primary focus on convenience stores, coffee shops and foodservice and has more than 25,000 dispensers in operation. GoodWest's capabilities and expertise in aseptically processed dairy, non-dairy, coffee beverages and specialty flavors allow it to provide customized products to its customers.
The Deal
An affiliate of Palladium Equity Partners, LLC engaged Lincoln International to find a partner that could support GoodWest with its next phase of growth. Lincoln crafted a tailored process, including both strategic and financial investors. GoodWest ultimately chose to partner with Sunny Sky Products, which will enable the continued strong growth of the company's on-trend products supported by a deep bench of resources. Terms of the transaction were not disclosed.
Our Perspective
David Houser, Managing Director in Lincoln's Consumer Group, commented, "This transaction demonstrates the attractiveness of a differentiated food and beverage manufacturer with unique capabilities, on-trend products and great management. The company's exceptional performance and its long runway for growth drove strong investor interest. With significant manufacturing capacity, GoodWest is extremely well-positioned to benefit from the long-term demand for low-acid aseptic beverages."
Palladium
Palladium is the oldest minority-owned private equity buyout firm in the industry with $3 billion of assets under management. The firm seeks to acquire and grow companies in partnership with founders and experienced management teams by providing capital, strategic guidance and operational oversight. Since its founding in 1997, Palladium has invested more than $3 billion of capital in 38 platform investments and 157 add-on acquisitions, realizing 23 of these platform investments. The firm focuses primarily on buyout investments targeting $50 million to $150 million in equity. Palladium, which is a Certified B Corporation, is based in New York. For more information, please visit www.palladiumequity.com.
Sunny Sky
Sunny Sky, a portfolio company of The Jordan Company (TJC), is a leading producer of dispensed beverage solutions, offering hot, cold, frozen and beverage enhancer products for the convenience store and foodservice industry. The company's products include specialty cappuccinos, frappes, hot chocolates, fountain drinks, aguas frescas, teas, frozen slushies, smoothies, coffee syrups, sauces and toppers. The company employs approximately 225 team members across two best-in-class manufacturing facilities at their headquarters in Houston as well as Tinley Park, Illinois. For more information, please visit www.sunnyskyproducts.com.
TJC
TJC, founded in 1982, is a middle market private equity firm that has raised funds with original capital commitments in excess of $19 billion with a 40-year track record of investing in and contributing to the growth of many businesses across a wide range of industries, including diversified industrials; technology, telecom and power; logistics and supply chain, consumer and healthcare. The senior investment team has been investing together for more than 20 years, and they are supported by the operations management group, which was established in 1988 to initiate and support operational improvements in portfolio companies. TJC has offices in New York, Chicago, Stamford, Connecticut and Miami. For more information, please visit www.thejordancompany.com.
Lincoln served as a trusted advisor to the entire GoodWest team, helping drive an outlier outcome for the company. Lincoln's expertise in food and beverage, along with its deep relationships with the most relevant buyers, were imperative to a successful outcome.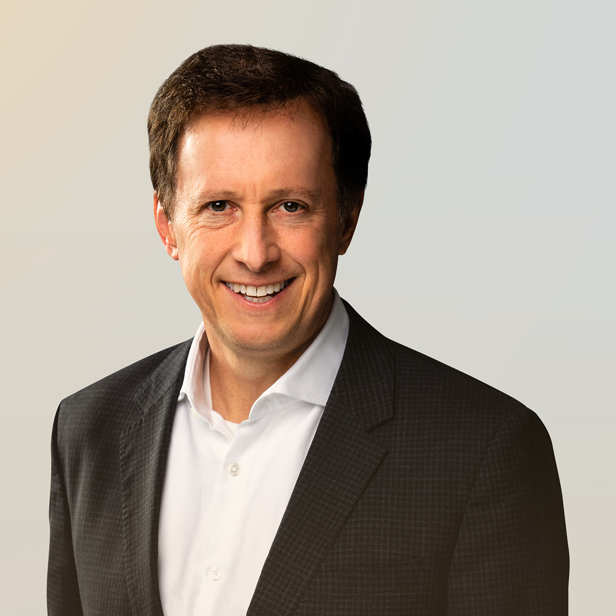 David Houser
Managing Director
Chicago
View More Transactions
in Consumer
Any information or testimonials contained in this post may not be representative of the experience of other clients and is no guarantee of future performance or success.
Back to Top