Extensive Private Equity Relationships
We partner with private equity firms to maximize the value of their investments.
200+


transactions worldwide in 2018
Connected to Secure Maximum Value for Private Equity
We are continually out in the market, spotting trends and identifying opportunities that will benefit our private equity clients. We are part of the fabric of the industries we serve, and we develop deep relationships to understand investment strategies and focus. Our bankers form a close-knit team that works together seamlessly, sharing information, relationships, perspectives and ideas across groups and regions to seek maximum return on our clients' investments.
500+


global professionals aligned for your success
Services for Private Equity
Lincoln's global professionals provide private equity clients and management teams with insightful and focused services for sell-side and buy-side mergers and acquisitions, debt advisory, special situations, performance benchmarking and when conducting valuations or providing opinions.
>50%


of acquirers are strategics
Partnered for Success
Opportunities are created through our unique combination of deep industry knowledge, direct experience and meaningful global relationships. We have a breadth and depth of industry knowledge and contacts across verticals and borders which create an array of prospective solutions for clients. We are rigorous and resourceful in our approach and flex-based on the objectives of our clients. The consistency of our people and the quality of our strategic approach, combined with thoughtful execution, help clients achieve excellent results.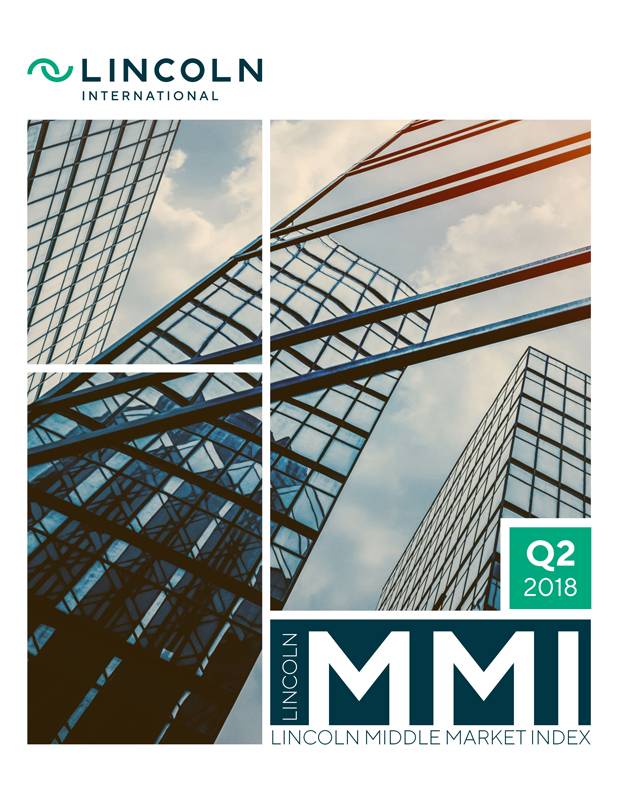 Lincoln Middle Market Index
The mid-market continues to provide an attractive rate of return for investors. The Lincoln Middle Market Index is a key benchmarking tool for private equity sponsors and institutional investors. This quarterly index offers a unique measurement of changes in enterprise value of private mid-market companies.
View the Lincoln Middle Market Index
Meet Our Senior Team
Financial Sponsor Coverage